The Women's Equality Party launched their new campaign No Size Fits All during London Fashion Week to change fashion's approach to body image.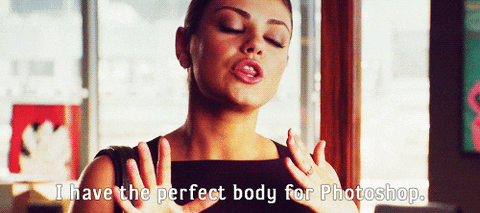 London Fashion Week threw up a lot this week – new trends, See-Now-Buy-Now retail channels, *Crocs* and a numerous questions around diversity in fashion or lack thereof.
Model size, healthy and weight were hot topics and the Women's Equality Party (WEP) is seized the opportunity to raise issues on body image. The WEP fights for women's equality in all issues affecting women for the benefit of the entire population. They're behind the new campaign No Size Fits All to draw attention to the "significant and wide-reaching consequences the fashion industry's idealisation of an extremely thin and uniform body shape." The campaign is supported by models and ex eating disorder sufferers.
Speaking to Buzzfeed, party leader Sophie Walker explained that they are calling for the British Fashion Council to use two different samples sizes, one of which must be a UK size 12 or above. They want the changes to be implemented by LFW 2017 and have written to London mayor Sadiq Khan to withdraw funding from future Fashion Weeks if changes are not made.
Focusing on the proliferation of eating disorders, Walker believes that the ideals promoted across the fashion industry are escalating the issue. "Eating disorders affect 1.6 million people in the UK. Ninety per cent are female." These conditions are now costing £1.3 billion a year. Walker believes that if fashion designers and UK-based fashion publications promote a greater range of diversity, if women see greater representation, it will promote healthier body ideals and fight against the rise of eating disorders.
No Size Fits All joins the likes of All Walks Beyond The Catwalk, an initiative founded by LCF's Caryn Franklin, Debra Bourne and model Erin O'Connor, which works with designers and industry leaders to challenge fashion's promotion of unrealistic body ideals and promote diversity. Hopefully when enough voices call loud enough, the industry will listen.